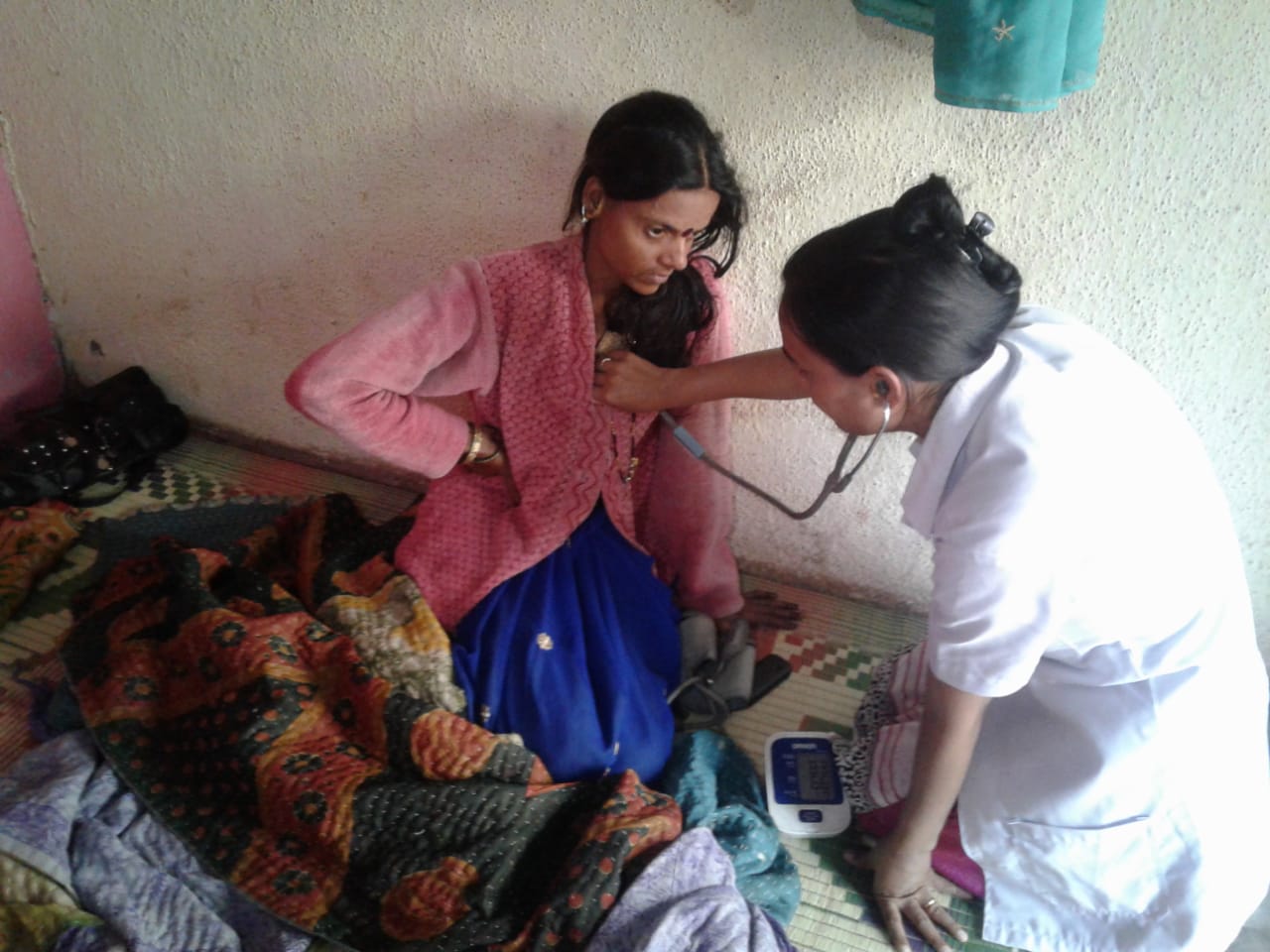 28 year female patient Mrs. Rohini Jadhav having complaints of abdominal pain, missed period, nausea, vomiting. She did urine pregnancy test on her own at home which was +ve. She was advised to do ultrasonography. 
USG Reports = 11/3/19
Endometrium measures 12.0 mm/ thickened.

No e/o intrauterine or intrauterine gestation sac at present scan. 

Simple cyst of size 18×16 mm & 13x8mm noted at right and left ovary respectively. 
Suggest –Beta HCG & follow up USG if pain on abdomen & bleeding PV persist to check for early/ development ectopic pregnancy if any Follow up USG done: 18/3/2019
Ectopic pregnancy on right side of fallopian tube. Patient referred to private hospital for further treatment. Patient is emergency posted for operative of ectopic pregnancy. On urgent basis operation was done. Now patient is stable. Surgery is done uneventfully. Dilatation & curettage also done after a week. Patient is very Thankful with MMV timely help, guidance and consultation & patient is very satisfied with our treatment.